Hossam Elbialy
UI/UX Designer Based in Washington DC
Global Media Org D.C. USA
Sr. UX Architect
Feb. 2019 - till now
---
Taking the ownership and leadership of all UX, visualisation, and interaction roadmaps across all of AJ Digital products, specificly mobile apps and any new initiatives within the AJ Digital network for example the podcasts micro-sites.
Champion user-experience research and ensure target user motivation and requirements are adequately captured and catered.
Collaborate with product managers and developers to turn requirements and designs into real working products.
MBN D.C. USA
Sr. UI/UX Designer
Aug. 2011 – Feb. 2019
---
Lead the development and design concepts of all digital properties with focus on impactful and engaging design for our customers/audience. Work closely with the Product and marketing teams to translate requirements into designs. Develop sketches and mock-up demos to help define the look and feel of the product and then to come up with the art direction and final design that always has the user experience in mind.
Lead the digital branding of both Alhurra and Radio SAWA on all digital channels which helped increase the average session duration by 44% and decreased the bounce rate by 21%
Design Radio Sawa App and Alhurra App (iOS and Android), where Radio SAWA App was short listed by GSMA as one of the best music apps of the year (iOS and Android)
Spearhead the art direction on all digital channels for Alhurra and Radio Sawa, including all TV Shows and Radio Programs
Establish the branding for TV shows and radio programs, like "Dardash Tag, SAWA Cam and SAWA Magazine"
The World Bank D.C. USA
Consultant Designer
Mar. 2015 – Aug. 2015
---
Collaborate with the MNAEC External Communications team to develop creative and consistent solutions to illustrate digital and print marketing materials that reflects the brand identity of The World Bank Group (webpages, infographics, ads, and more). All designs were in multiple languages including English, French and Arabic.
Led and delivered on time multiple projects, including Climate Changes, Public Services Delivery and Early Childhood Development
JWT Cairo
DIGITAL DESIGNER
Jul. 2009 – Jul. 2011
---
Collaborate with creative director to produce design concepts and interactive experiences that meet strategic goals. Foster communication of concept within the client by creating moodboards, storyboards, prototypes, Photoshop layouts & Flash animations. Manage multiple role by participating in all phases of the project life-cycle: concepts, design, production, and maintenance.
Produced, as lead digital designer, multiple high level projects, including the "Egyptian Tourism Authority", Vodafone, Contact Cars, Nestle "Dolceca ice cream", SARAY "residential compound" and 3031 "construction & development"
Conceptualized and designed the Panoramic 360 Experience design for Egyptian Tourism Authority's which won the Egypt Web Academy Award, as well as the ITB website award from Germany.
JWT/ RMG Dubai
Apr. 2009 – Jun. 2009
---
JWT Al-Riyadh
Dec. 2007 – Mar. 2009
---
JWT Jeddah
Apr. 2007 – Nov. 2007
---
DIGITAL DESIGNER
Created web design and animation techniques for various clients in diverse industries collaborating with the whole team of the agency.
Led digital designs for key clients, such as STC "Saudi Telecommunication", SABB "HSBC Saudi", Nadec Milk, Sunsilk, SACO, Chevrolet, Shell, SAPTCO, Tanmiyat and DTC, HSBC Dubai, Farah, Al-Dar Formula 1, Souria Holding and Audi.
Ripple Cairo – USA
Head of the graphics department
Jul. 2005 – Mar. 2007
---
Administered and directed the work of designers team in Cairo that supports marketing team in USA.
Delegated websites, Flash websites, templates, web applications GUI, presentations, billboards, post cards, Google Ads and SEO.
Egypt Network
SENIOR WEB DESIGNER
Jun. 2004 – Jun. 2005
---
Al-Awael
SENIOR WEB DESIGNER
Feb. 2004 – May 2004
---
SAS
JUNIOR WEB DESIGNER
Nov. 2002 – Jan. 2004
---
Worked on multiple projects such as websites, 3D animations, billboards, brochures, business cards, flyers, short cartoon movies, CD covers, magazines and web banners.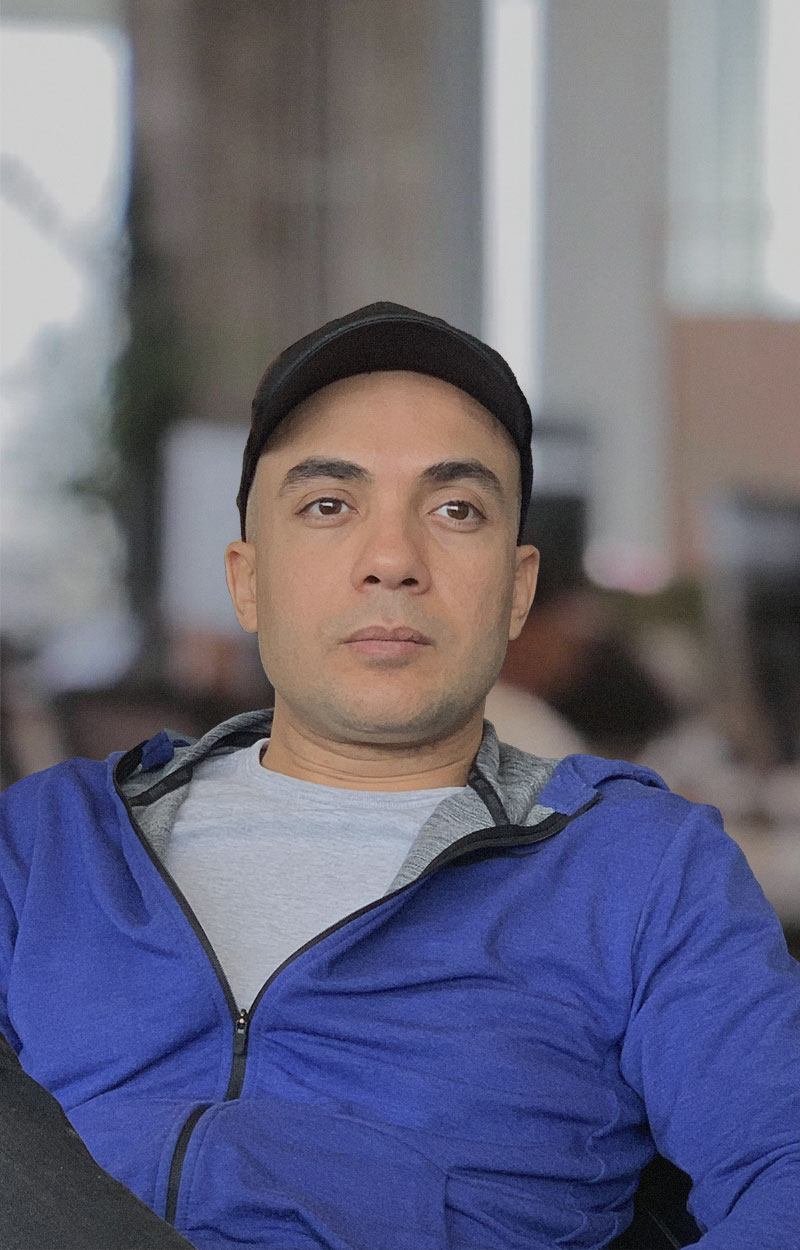 Contact Info
Washington D.C. USA
(703) 577 – 6009
helbialy@outlook.com
behance.com/helbialy
linkedin.com/in/helbialy

Education
May 2003
Computer Science & Information Systems Bachelor's degree

Honor
May 2017
Employee of the Month – MBN
May 2015
Radio SAWA app – short listed as a finalist by Appy Award
Mar 2015
Alhurra App – Award of Excellence by SND – Mobile App Redesign
Dec 2014
Radio SAWA App – Shortlisted by GSMA – Music App of The Year
Jul 2010
Egypt web academy awards
Feb 2010
ITB website award, Germany
Skills
Adobe PS100%

Sketch90%

inVision90%

Adobe AI80%

Sublime Text75%

HTML85%

CSS60%

J. Script30%